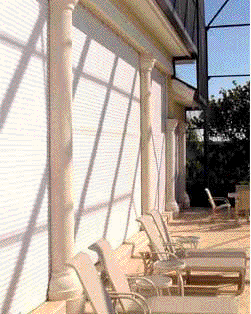 Offering the maximum protection against hurricane force winds, flying debris, unwanted entry, noise, heat, sun and snow. There are various slats, styles and colors to choose from. Our ROLLSHUTTERS are designed to complement the existing structure and not detract from its architectural beauty.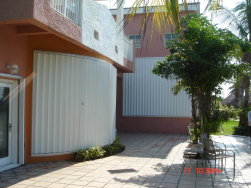 Are constructed to deliver safe and reliable weather control, storm protection and security, when open, accordion shutters fold compactly to the sides, allowing full use of natural light and entrance areas.
When locked they are a strong protection against unwanted entry and the elements. Many High-Rise communities are installing RS-1 Accordion Shutters even in high risk areas such as Costal zones.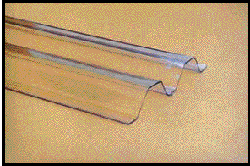 Are 100% transparent allowing all the surrounding light to enter and are as strong as galvanize steel or aluminum panels, but with out all the difficulties such as weight, sharpness rust, difficult installation, unattractiveness and many more.